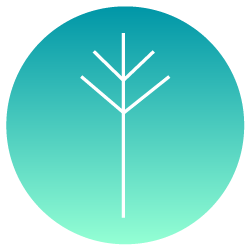 Terms and Conditions
Agreement between User and www.citytwig.com
Welcome to www.citytwig.com. The www.citytwig.com website (the "Site") is comprised of various web pages operated by City Twig, Inc. ("citytwig"). www.citytwig.com is offered to you conditioned on your acceptance without modification of the terms, conditions, and notices contained herein (the "Terms"). Your use of www.citytwig.com constitutes your agreement to all such Terms. Please read these terms carefully and keep a copy of them for your reference.
www.citytwig.com is a Software as a service (SaaS) Site
With our proprietary ranking systems, powered by big data analytics through machine learning and artificial intelligence algorithms, we offer clients a customized scoring system of a business or professional. Scoring allows our clients to make better informed and more efficient decisions. Our analytics and insights create organizational efficiencies and allow for optimized client service and acquisition opportunities.
Electronic Communications
Visiting www.citytwig.com or sending emails to citytwig constitutes electronic communications. You consent to receive electronic communications and you agree that all agreements, notices, disclosures and other communications that we provide to you electronically, via email and on the Site, satisfy any legal requirement that such communications be in writing.
Your Account
If you use this site, you are responsible for maintaining the confidentiality of your account and password and for restricting access to your computer, and you agree to accept responsibility for all activities that occur under your account or password. You may not assign or otherwise transfer your account to any other person or entity. You acknowledge that citytwig is not responsible for third party access to your account that results from theft or misappropriation of your account. citytwig and its associates reserve the right to refuse or cancel service, terminate accounts, or remove or edit content in our sole discretion.
REGISTRATION; USE OF PRODUCTS
With the exception of Our Report Products, all of Our Products require that You establish a continuing membership. This form of membership is sometimes referred to as a "continuity plan." While the initial term of membership associated with Our Products varies, most memberships are effective for: (a) under the monthly plan, a period of one (1) month following Your initial enrollment date, or (b) under the annual plan, a period of twelve (12) months following Your initial enrollment date. In each case, Your initial membership term will be clearly defined in the offer details and Your purchase confirmation. For the Analytics Platform, upon uploading of your data to our platform, you agree to subscribe on an annual basis to our $99.99 per month access fee continuing membership.
Once established, all memberships (regardless of duration) automatically renew indefinitely without further action by You, and the applicable membership fee is automatically charged to You at the time of renewal in accordance with the payment terms to which You agreed. We reserve the right to increase or decrease the membership fee associated with Your Product from time to time with or without notice and You agree that unless You cancel Your membership prior to the effective date of any such fee increase, You will be charged the new membership fee.
FEES AND CHARGES; PAYMENT SOURCE
By placing Your Product order, You authorize Us to charge Your credit card or other account that You have designated for such purpose ("Payment Source"). In the case of Products other than Report Products, You further authorize Us to keep your membership current by automatically charging Your designated Payment Source for the then current fees associated with the monthly, annual or other periodic renewal term established at the time of Your initial enrollment. Except in the case of Report Products, Your membership will continue or renew automatically and You will be charged the then current membership fee associated with Your Product until You cancel. You agree to pay for the Products, in U.S. dollars, using the Payment Source provided at the time of registration. In addition, you authorize Us to attempt to automatically update Your Payment Source if the information We have on file is no longer valid, and if We are successful in obtaining updated credit or debit card information, We will update Your records accordingly and charge any updated Payment Source using the updated information. In the event that We are unable to charge and/or update Your Payment Source, We may suspend access to Your Product and if You fail to provide Us with a valid Payment Source, Your Product will be subject to termination with or without notice. We are not responsible for any overdraft/over-the-limit charges or bank fees triggered by Your order being processed.
PRODUCT CANCELLATION AND REFUNDS
Subscription products:
You may cancel any subscription-based Product at any time. To cancel Your subscription, please contact us at info@citytwig.com.
Monthly subscription products:
To avoid charges for Your next month's subscription, You must cancel Your subscription before Your monthly billing date. Your monthly billing date is the earlier of (i) the date of the month you originally started your subscription on or (ii) the last day of the month. For instance, if You signed up for Your product on January 31st, Your monthly billing date would be the 31st of any month with 31 days, or the day the relevant month ends, which -may be the 28th, 29th or 30th depending on the month in which You decide to cancel. Thus, if You signed up on January 31, to avoid being charged again, You would need to cancel Your subscription before February 28th. In the event You cancel Your monthly subscription, You will not receive a refund, but You will receive Your Product for the remainder of the billing month You cancel in, and no further charges will be incurred. For instance, if Your billing date was January 1, and You cancel Your subscription on January 15, You will not receive a refund for the remainder of Your billing month, but You will receive Your Product until February 1.
Annual subscription products:
In the event that You cancel Your annual subscription, You will receive a refund based on the original purchase price and the number of fully unused months (based on Your billing date as described above) in Your annual subscription. For instance, if Your purchase date was January 1, and You cancel Your annual subscription on February 1, You would receive a refund for the months of March through December. You would also continue to receive your Product until March 1.
For both monthly and annual subscriptions, there are no partial month refunds.
Report products:
All sales of Report Products are final, and You will not be entitled to a refund for any Report Product once it is delivered to You.
CHANGES TO PRODUCTS, PRICING, AND TERMS; TERMINATION
We may change the prices for Our Products at any time, with notice, and You will be charged the new price for all future purchases or renewals of Products. We may not offer every Product on every Site and we may also modify or discontinue any of Our Products or this Site (or any portion of Our Products or the Site) or cancel, suspend or terminate this Agreement for any reason with or without notice. If we do cancel this Agreement or any entire Product You have purchased, We will give You a pro-rated refund for any Products purchased but not yet provided. If We only modify a Product or discontinue a Product feature or features, Your only recourse is to cancel Your Product in accordance with this Agreement. We may amend this agreement from time-to-time. When We amend this agreement, We will post the amended Agreement on the Site. Your continued use of the Site or Products or payment for the Products constitutes Your acceptance of the amended Agreement If you do not accept the new Agreement, you must cancel your Product within 30 days of amendment. You also agree to an amended Agreement if you take other actions that demonstrate You have accepted the amended Agreement.
ELECTRONIC AND TELEPHONIC COMMUNICATIONS
Unless otherwise noted, Our Products are internet-based and in order to access Our Products You must have: an internet browser that supports 128-bit encryption; an email account and appropriate email software; a personal computer, operating system and connection to the internet, or in the case of Our mobile Product features, a wireless device, software and connection to the internet capable of supporting the foregoing; and sufficient electronic storage capacity on Your computer's hard drive or other data storage unit or a printer that is capable of printing from Your browser and email software. As such, You understand and agree that this Agreement will be entered into electronically, and that the following information ("communications") will be provided by Us to You by electronic means: this Agreement and any amendments, modifications or supplements to it; any initial, periodic or other disclosures or notices provided in connection with the Products, including without limitation Our privacy policy, all regulatory disclosures, and all communications related to the Products. In furtherance of the foregoing, You expressly consent to receive all communications regarding Your membership electronically, either by e-mail or by notices posted on the Site and You agree that any requirement that a notice, disclosure, agreement, or other communication be sent to You by Us in writing is satisfied by such electronic communication. In order to ensure Your continuing access to Your Product, You agree to update Your email address on file whenever Your email address changes. You further agree that we may send You e-mails which include notices about Your membership as well as information pertaining to the Products, such as featured Products or new Product offerings, and surveys. You also expressly consent and agree to be contacted by Us or anyone acting on Our behalf for non-telemarketing purposes at any telephone number You provide to Us or we obtain for you, including wireless telephone numbers. You further agree that We may make this contact by using a predictive dialer or an automatic telephone dialing system, including sending text or mobile messages by such a system, and/or by using an artificial or prerecorded voice. You agree to notify Us promptly if a telephone number You provided to Us is no longer a number at which You may be reached (such as in the event of number reassignment or if you want to revoke your consent to be contacted by telephone). Please note that mobile messaging, text, and data rates may apply, and You should consult with Your Carrier prior to enabling any mobile feature associated with Your Product. You may request a paper copy of any legally required notice, withdraw Your consent to receive communications electronically, or change Your email or postal address for receipt of communications, by contacting us at info@citytwig.com.
NO GUARANTEE OF PRODUCT AVAILABILITY
Because of the nature of Internet and online communications, this Site or the Products may not perform as intended despite Our efforts, those of Your Internet service provider, and You. We do not guarantee uninterrupted or error free operation of Your Product or this Site. From time-to-time, technical issues may also result in the unavailability of or disruption of certain Products or Product features. In addition, Your use of a Product that is excessive or in a manner not contemplated by this Agreement may also result in a Product not performing as intended despite Our efforts. We will use reasonable efforts to maintain operation of the Site and availability of the Products at all times. If there is a system error or other problem concerning Your Product, You agree to promptly notify Us of the same, We will try to correct the error, but You will not be entitled to any money for any system error of any type except for monies You paid for Products that We do not provide. Certain Product features within the Products may be provided by third parties or may be dependent on data provided by third parties. We may be unable to provide such Product features because the third party will no longer provide the Product features or data to us or will no longer provide the Product feature or data on terms that Citytwig believes, in its sole discretion, to be commercially reasonable. Citytwig will notify you if it is no longer able to offer a Product feature or certain data associated with a Product feature for these reasons. Citytwig will not be liable for failure to provide all or part of a Product or Product feature for these reasons.
PRIVACY
By submitting Your order, You acknowledge receipt of Our Privacy Notice and acknowledge that We may use and share Your personal information in accordance with Our Privacy Notice.
User Data
As used in this Agreement, "your Data" means Data provided by you or collected from you. We may combine Data with information we collect from third party sources to create Enriched Data. You are solely responsible for your Data. You hereby represent and warrant that your Data, and providing us your Data to use and disclose in accordance with our Privacy Policy, does not violate any third-party rights, including any privacy rights, or any laws, regulations, or obligations imposed by any third party. Citytwig is not obligated to backup your Data and your Data may be deleted at any time. You are solely responsible for creating backup copies of your Data if you desire.
License
You hereby grant, and you represent and warrant that you have the right to grant, to Citytwig an irrevocable, perpetual, nonexclusive, royalty-free and fully paid, worldwide license to "process" (meaning to perform any activity, including reproduce, distribute, publicly display and perform, prepare derivative works of, incorporate into other works, disclose, and otherwise use) your Data, solely to the extent necessary to perform the Services in accordance with the Citytwig Privacy Policy.
Ownership
"Intellectual Property Rights" means all present and future worldwide copyrights, trademarks, trade secrets, patents, patent applications, mask work rights, moral rights, contract rights, and other proprietary rights recognized by the laws of any country. You acknowledge that the Site and Services (and all Intellectual Property Rights therein) are owned by Citytwig or Citytwig's licensors. Subject to Citytwig's rights in the API, the Developer App (and all worldwide Intellectual Property Rights therein) are the exclusive property of Developer and its licensors. Citytwig and its licensors reserve all rights not granted in this Agreement. Citytwig does not license to Developer any rights to any Citytwig trademark, trade name, or logo. The provision of the Site and Services does not transfer to you or any third party any rights, title or interest in or to any or all Intellectual Property Rights therein.
If you provide Citytwig any feedback or suggestions regarding the Site or Services ("Feedback"), you hereby assign to Citytwig all rights in the Feedback and agree that Citytwig shall have the right to use such Feedback and related information in any manner it deems appropriate. Citytwig will treat any Feedback you provide to Citytwig as non-confidential and non-proprietary. You agree that you will not submit to Citytwig any information or ideas that you consider to be confidential or proprietary.
Users Under Eighteen
citytwig does not knowingly collect, either online or offline, personal information from persons under the age of eighteen.
Cancellation/Refund Policy
You may cancel your subscription at any time. Any cancellations made after the first of the month will take effect the following month. Please contact us at info@citytwig.com with any questions.
Links to Third Party Sites/Third Party Services
www.citytwig.com may contain links to other websites ("Linked Sites"). The Linked Sites are not under the control of citytwig and citytwig is not responsible for the contents of any Linked Site, including without limitation any link contained in a Linked Site, or any changes or updates to a Linked Site. citytwig is providing these links to you only as a convenience, and the inclusion of any link does not imply endorsement by citytwig of the site or any association with its operators.
Certain services made available via www.citytwig.com are delivered by third party sites and organizations. By using any product, service or functionality originating from the www.citytwig.com domain, you hereby acknowledge and consent that citytwig may share such information and data with any third party with whom citytwig has a contractual relationship to provide the requested product, service or functionality on behalf of www.citytwig.com users and customers.
Linking Policy
You are granted a limited, non-exclusive right to create a hypertext link to this Site provided that such link (i) does not portray citytwig and/or its affiliates or any of their respective products and services in a false, misleading, derogatory or otherwise defamatory manner; and (ii) does not imply any sponsorship, approval, endorsement or affiliation of your web site or products by citytwig. This limited linking right may be revoked at any time. You may not modify or alter the appearance or content of the home page or Site, or use framing techniques to enclose any citytwig trademark, logo or other proprietary information, including the images found at this Site, the content of any text or the layout/design of any page or form contained on a page without citytwig's express written consent. To obtain consent, please email your request to info@citytwig.com. You are granted only a limited license and nothing herein shall grant to you any rights in or to (i) any citytwig Marks; (ii) the content of the Site; nor (iii) any other intellectual property or proprietary rights of citytwig.
citytwig makes no representations, warranties or endorsements with respect to any non-citytwig web site which may be accessed from this Site. When you access a non-citytwig web site, please understand that citytwig has no control over the content or information at that site. It is your responsibility to protect your system from such items as viruses, worms, Trojan horses and other destructive items.
No Unlawful or Prohibited Use/Intellectual Property
You are granted a non-exclusive, non-transferable, revocable license to access and use www.citytwig.com strictly in accordance with these terms of use. As a condition of your use of the Site, you warrant to citytwig that you will not use the Site for any purpose that is unlawful or prohibited by these Terms. You may not use the Site in any manner which could damage, disable, overburden, or impair the Site or interfere with any other party's use and enjoyment of the Site. You may not obtain or attempt to obtain any materials or information through any means not intentionally made available or provided for through the Site.
All content included as part of the Service, such as text, graphics, logos, images, as well as the compilation thereof, and any software used on the Site, is the property of citytwig or its suppliers and protected by copyright and other laws that protect intellectual property and proprietary rights. You agree to observe and abide by all copyright and other proprietary notices, legends or other restrictions contained in any such content and will not make any changes thereto.
You will not modify, publish, transmit, reverse engineer, participate in the transfer or sale, create derivative works, or in any way exploit any of the content, in whole or in part, found on the Site. citytwig content is not for resale. Your use of the Site does not entitle you to make any unauthorized use of any protected content, and in particular you will not delete or alter any proprietary rights or attribution notices in any content. You will use protected content solely for your personal use, and will make no other use of the content without the express written permission of citytwig and the copyright owner. You agree that you do not acquire any ownership rights in any protected content. We do not grant you any licenses, express or implied, to the intellectual property of citytwig or our licensors except as expressly authorized by these Terms.
Confidentiality
Comments, suggestions, ideas or materials (including without limitation original or creative materials) sent or transmitted to citytwig (collectively "Feedback") shall be deemed to be non-confidential and shall become the sole property of citytwig. Subject to the conditions described on the privacy page of this Site, citytwig shall have no obligation of any kind with respect to such Feedback and shall be free to use, copy, modify and/or distribute the Feedback to others without limitation for any purpose, commercial or otherwise, without compensation or acknowledgement to you, including, but not limited to developing and marketing products incorporating such Feedback.
Disclaimer of Warranties and Liability
Information offered on this Site is provided "as is" without any express or implied warranty of any kind, including warranties of merchantability, fitness for a particular purpose, or non-infringement. In no event will citytwig be liable to any party for any damages of any kind, including but not limited to direct, indirect, special or consequential damages for any use of this Site or any linked site including, without limitation, lost profits, loss of use, business interruption, loss of programs or other data, whether in an action based on contract, negligence or other tortious action, even if citytwig is expressly advised of the possibility of such damages. Some jurisdictions do not allow the exclusion or limitation of warranties or damages in certain types of agreements, so the above exclusions or limitations may not apply to you. In no event will citytwig warrant or guaranty the correctness, comprehensiveness, completeness, accuracy, timeliness, merchantability or fitness for any particular use or purpose of any information or any products or services featured on this Site.
Third Party Accounts
You will be able to connect your citytwig account to third party accounts. By connecting your citytwig account to your third party account, you acknowledge and agree that you are consenting to the continuous release of information about you to others (in accordance with your privacy settings on those third party sites). If you do not want information about you to be shared in this manner, do not use this feature.
International Users
The Service is controlled, operated and administered by citytwig from our offices within the USA. If you access the Service from a location outside the USA, you are responsible for compliance with all local laws. You agree that you will not use the citytwig Content accessed through www.citytwig.com in any country or in any manner prohibited by any applicable laws, restrictions or regulations.
Special Admonition for International Use
Recognizing the global nature of the Internet, you agree to comply with all local rules including, without limitation, rules about the Internet, data, e-mail, or privacy. Specifically, you agree to comply with all applicable laws regarding the transmission of technical data exported from the United States or the country in which you reside.
Indemnification
You agree to indemnify, defend and hold harmless citytwig, its officers, directors, employees, agents and third parties, for any losses, costs, liabilities and expenses (including reasonable attorney's fees) relating to or arising out of your use of or inability to use the Site or services, any user postings made by you, your violation of any terms of this Agreement or your violation of any rights of a third party, or your violation of any applicable laws, rules or regulations. citytwig reserves the right, at its own cost, to assume the exclusive defense and control of any matter otherwise subject to indemnification by you, in which event you will fully cooperate with citytwig in asserting any available defenses.
Arbitration
In the event the parties are not able to resolve any dispute between them arising out of or concerning these Terms and Conditions, or any provisions hereof, whether in contract, tort, or otherwise at law or in equity for damages or any other relief, then such dispute shall be resolved only by final and binding arbitration pursuant to the Federal Arbitration Act, conducted by a single neutral arbitrator and administered by the American Arbitration Association, or a similar arbitration service selected by the parties, in a location mutually agreed upon by the parties. The arbitrator's award shall be final, and judgment may be entered upon it in any court having jurisdiction. In the event that any legal or equitable action, proceeding or arbitration arises out of or concerns these Terms and Conditions, the prevailing party shall be entitled to recover its costs and reasonable attorney's fees. The parties agree to arbitrate all disputes and claims in regards to these Terms and Conditions or any disputes arising as a result of these Terms and Conditions, whether directly or indirectly, including Tort claims that are a result of these Terms and Conditions. The parties agree that the Federal Arbitration Act governs the interpretation and enforcement of this provision. The entire dispute, including the scope and enforceability of this arbitration provision shall be determined by the Arbitrator. This arbitration provision shall survive the termination of these Terms and Conditions.
Class Action Waiver
Any arbitration under these Terms and Conditions will take place on an individual basis; class arbitrations and class/representative/collective actions are not permitted. THE PARTIES AGREE THAT A PARTY MAY BRING CLAIMS AGAINST THE OTHER ONLY IN EACH'S INDIVIDUAL CAPACITY, AND NOT AS A PLAINTIFF OR CLASS MEMBER IN ANY PUTATIVE CLASS, COLLECTIVE AND/ OR REPRESENTATIVE PROCEEDING, SUCH AS IN THE FORM OF A PRIVATE ATTORNEY GENERAL ACTION AGAINST THE OTHER. Further, unless both you and citytwig agree otherwise, the arbitrator may not consolidate more than one person's claims, and may not otherwise preside over any form of a representative or class proceeding.
Liability Disclaimer
THE INFORMATION, SOFTWARE, PRODUCTS, AND SERVICES INCLUDED IN OR AVAILABLE THROUGH THE SITE MAY INCLUDE INACCURACIES OR TYPOGRAPHICAL ERRORS. CHANGES ARE PERIODICALLY ADDED TO THE INFORMATION HEREIN. CITY TWIG, INC. AND/OR ITS SUPPLIERS MAY MAKE IMPROVEMENTS AND/OR CHANGES IN THE SITE AT ANY TIME.
CITY TWIG, INC. AND/OR ITS SUPPLIERS MAKE NO REPRESENTATIONS ABOUT THE SUITABILITY, RELIABILITY, AVAILABILITY, TIMELINESS, AND ACCURACY OF THE INFORMATION, SOFTWARE, PRODUCTS, SERVICES AND RELATED GRAPHICS CONTAINED ON THE SITE FOR ANY PURPOSE. TO THE MAXIMUM EXTENT PERMITTED BY APPLICABLE LAW, ALL SUCH INFORMATION, SOFTWARE, PRODUCTS, SERVICES AND RELATED GRAPHICS ARE PROVIDED "AS IS" WITHOUT WARRANTY OR CONDITION OF ANY KIND. CITY TWIG, INC. AND/OR ITS SUPPLIERS HEREBY DISCLAIM ALL WARRANTIES AND CONDITIONS WITH REGARD TO THIS INFORMATION, SOFTWARE, PRODUCTS, SERVICES AND RELATED GRAPHICS, INCLUDING ALL IMPLIED WARRANTIES OR CONDITIONS OF MERCHANTABILITY, FITNESS FOR A PARTICULAR PURPOSE, TITLE AND NON-INFRINGEMENT.
TO THE MAXIMUM EXTENT PERMITTED BY APPLICABLE LAW, IN NO EVENT SHALL CITY TWIG, INC. AND/OR ITS SUPPLIERS BE LIABLE FOR ANY DIRECT, INDIRECT, PUNITIVE, INCIDENTAL, SPECIAL, CONSEQUENTIAL DAMAGES OR ANY DAMAGES WHATSOEVER INCLUDING, WITHOUT LIMITATION, DAMAGES FOR LOSS OF USE, DATA OR PROFITS, ARISING OUT OF OR IN ANY WAY CONNECTED WITH THE USE OR PERFORMANCE OF THE SITE, WITH THE DELAY OR INABILITY TO USE THE SITE OR RELATED SERVICES, THE PROVISION OF OR FAILURE TO PROVIDE SERVICES, OR FOR ANY INFORMATION, SOFTWARE, PRODUCTS, SERVICES AND RELATED GRAPHICS OBTAINED THROUGH THE SITE, OR OTHERWISE ARISING OUT OF THE USE OF THE SITE, WHETHER BASED ON CONTRACT, TORT, NEGLIGENCE, STRICT LIABILITY OR OTHERWISE, EVEN IF CITY TWIG, INC. OR ANY OF ITS SUPPLIERS HAS BEEN ADVISED OF THE POSSIBILITY OF DAMAGES. BECAUSE SOME STATES/JURISDICTIONS DO NOT ALLOW THE EXCLUSION OR LIMITATION OF LIABILITY FOR CONSEQUENTIAL OR INCIDENTAL DAMAGES, THE ABOVE LIMITATION MAY NOT APPLY TO YOU. IF YOU ARE DISSATISFIED WITH ANY PORTION OF THE SITE, OR WITH ANY OF THESE TERMS OF USE, YOUR SOLE AND EXCLUSIVE REMEDY IS TO DISCONTINUE USING THE SITE.
Termination/Access Restriction
Citytwig reserves the right, in its sole discretion, to terminate your access to the Site and the related services or any portion thereof at any time, without notice. To the maximum extent permitted by law, this agreement is governed by the laws of the State of California and you hereby consent to the exclusive jurisdiction and venue of courts in California in all disputes arising out of or relating to the use of the Site. Use of the Site is unauthorized in any jurisdiction that does not give effect to all provisions of these Terms, including, without limitation, this section.
You agree that no joint venture, partnership, employment, or agency relationship exists between you and citytwig as a result of this agreement or use of the Site. citytwig's performance of this agreement is subject to existing laws and legal process, and nothing contained in this agreement is in derogation of citytwig's right to comply with governmental, court and law enforcement requests or requirements relating to your use of the Site or information provided to or gathered by citytwig with respect to such use. If any part of this agreement is determined to be invalid or unenforceable pursuant to applicable law including, but not limited to, the warranty disclaimers and liability limitations set forth above, then the invalid or unenforceable provision will be deemed superseded by a valid, enforceable provision that most closely matches the intent of the original provision and the remainder of the agreement shall continue in effect.
Unless otherwise specified herein, this agreement constitutes the entire agreement between the user and citytwig with respect to the Site and it supersedes all prior or contemporaneous communications and proposals, whether electronic, oral or written, between the user and citytwig with respect to the Site. A printed version of this agreement and of any notice given in electronic form shall be admissible in judicial or administrative proceedings based upon or relating to this agreement to the same extent and subject to the same conditions as other business documents and records originally generated and maintained in printed form. It is the express wish to the parties that this agreement and all related documents be written in English.
Changes to Terms
Citytwig reserves the right, in its sole discretion, to change the Terms under which www.citytwig.com is offered. The most current version of the Terms will supersede all previous versions. citytwig encourages you to periodically review the Terms to stay informed of our updates.
Contact Us
citytwig welcomes your questions or comments regarding the Terms:
City Twig, Inc.
PO Box 8175
Newport Beach, California 92660
Email Address: info@citytwig.com
Effective as of January 01, 2018